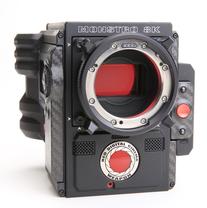 All RED cameras deliver stunning resolution and image quality—creating clean and organic images that bring your footage to life. The MONSTRO and HELIUM sensors take the next step in exceeding beauty offered by film – up to 17x more resolution than HD—and over 4x more than 4K. For flexibility in any situation, GEMINIis RED's highest sensitivity sensor to date and offers significantly increased performance in low-light settings and improved performance in shadows. A DSMC2 BRAIN is capable of data write speeds of 300 MB/s, and can simultaneously record in REDCODE RAW and Apple ProRes or Avid DNxHR/HD.
With features like cable-free peripherals, integrated media bay, wireless control, and more—DSMC2 is also compatible with a growing arsenal of modules and accessories—from RED and other Third-Party manufacturers. Tack on interchangeable OLPFs and lens mounts and DSMC2 gives you the ultimate control over your footage.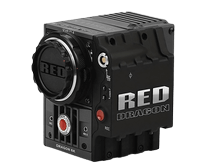 With the 6k Dragon Sensor, you can capture over 9x more pixel than HD.
Unrivaled detail and impressive native exposure eclipse 35mm film in both latitude and image density. Industry leading specs distinguish the Epic Dragon as a model for image innovation, helping the evolution of digital cinema technology.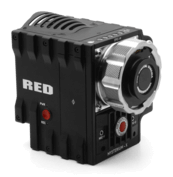 EPIC-X MYSTERIUM-X is a high-performance, production-run DSMC® camera package designed for professional still and motion image acquisition. Capture 5K images from 1-120 fps and take advantage of an arsenal of features such as HDRx, wireless remote control (via REDmote), and modular design – without the burden of dealing with a large, bulky system. DSMC modules, sensor.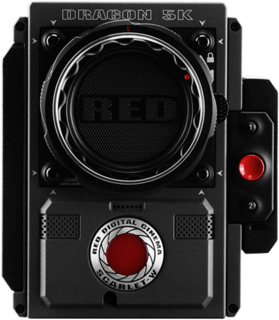 HE PERFECT STORM
SCARLET-W® brings an unparalleled level of accessibility to content creators with the RED DRAGON® sensor by blending flexibility and accessibility with high-end performance.
READY FOR ANYTHING
The rugged, durable design of SCARLET-W makes it an ideal option for wherever your journey takes you.
ENHANCE YOUR IMAGE
SCARLET-W gives you the ability to capture your vision exactly as you see it: 5K 2.4:1 at 60 frames per second (fps), 4K 2.4:1 at 150 fps, or 2K 2.4:1 at 300 fps with REDCODE RAW®.
MODULARITY
RED's innovative modular design brings maximum flexibility to every professional, providing adaptability in any situation you encounter.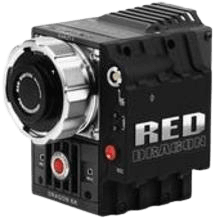 The SCARLET DRAGON is the perfect camera package designed to combine versatility and portability with the unrivaled power of the 19 megapixel RED DRAGON sensor. Capture motion video and still images at 6K resolution from 1-12 frames per second, or up to 60 frames per second at 5K. Its 16.5+ stops of dynamic range give theSCARLET DRAGON the advantage in challenging lighting, while its durable aluminum body ensures that the DSMC holds up in extreme shooting conditions.With the improved RED DRAGON sensor and an arsenal of configurable mounts and modules to SUPPORT IT, the SCARLET DRAGON is the perfect camera for cinematographers and photographers alike.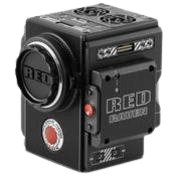 Red Raven - 4K/4.5K lightweight
Harnessing the revolutionary RED DRAGON sensor, shooters are able to get the perfect shot every time. Capable of capturing footage with REDCODE® RAW in 4.5K Full Format (FF) at up to 120 fps, or in 2K FF at 240 fps, RED RAVEN is built to shoot exceptionally high-speed, high resolution content. Boasting RED's incredible dynamic range, ultra-clean detail, and renowned color science—RED RAVEN gives you best-in-class image quality.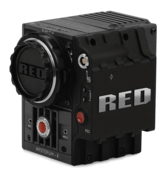 SCARLET-X W camera package is the latest addition to the DSMCline, capable of capturing 5K stills and 4K motion footage. With advanced capabilities such as HDRx alongside a native 13.5 stops of dynamic range, SCARLET-X is the perfect hybrid camera for cinematographers and photographers alike.