EPIC ushers in the next generation of digital cinema, featuring a 5K sensor capable of capturing 1 to 120 frames per second at full resolution. From fashion spreads to 3D IMAX features, EPIC has crossbred elite photography with unrivaled cinema capability—all in a camera the size of a DSLR. In challenging lighting conditions, EPIC makes it easy to adapt with its ability to reach up to 18 stops of dynamic range with HDRx. Remarkable technology packed into a 5lb body – with EPIC, less is more.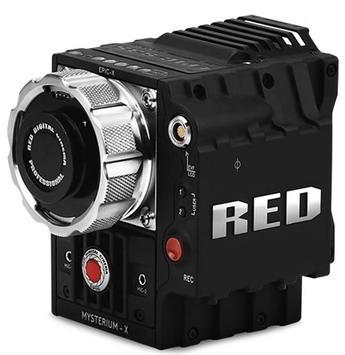 RED accessories and modules allow your camera to adapt easily to fit every production. Whether you're gearing up for a photo shoot or priming for a feature, there are no limits when it comes to customizing your camera. Take advantage of modular architecture and have the perfect tool for every job.
REDCINE-X PRO software provides you with a wealth of integrated tools to import, finish, and export your images within minutes. Offload your media using one of our RED STATIONS and process your footage with familiar grading modules and filters. Whether you're working with a stills or motion workflow, REDCINE-X PRO hosts an array of advanced features to support your workflow from end to end. Take advantage of your RAW potential with REDCINE-X PRO—available free only on RED.com.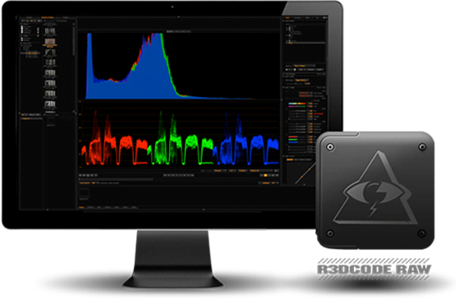 Whether you're shooting a spread for Esquire or an IMAX-ready blockbuster, EPIC's stunning 5K images fit every facet of distribution. Precisely engineered to exceed even the highest standards, EPIC features advanced technology that sets the precedent for cinema and photographic excellence. With DSMC functionality, you'll be able to capture a breadth of video and stills all at once. Any lens. Every job. One EPIC.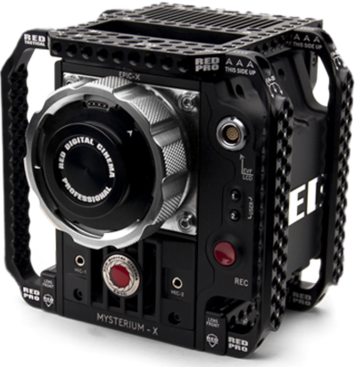 No project is ever the same. Which is why EPIC features interchangeable lens mounts to ensure you get the look you want every time. With mounts for Nikon, Leica, Canon, and PL glass, you'll never be short of options to pick and choose from. Equip yourself to express your vision with EPIC and DSMC technology.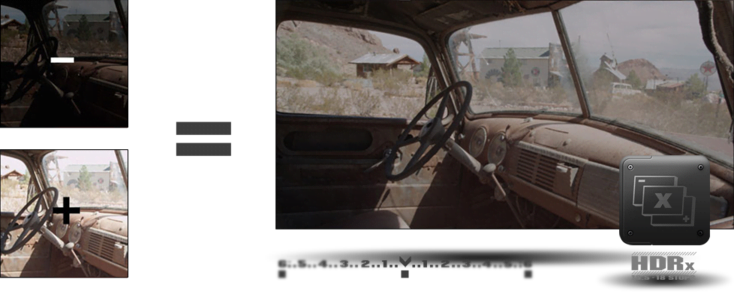 HDRx technology yields up to 18 stops of dynamic range, dilating your exposure in even the most challenging lighting conditions. EPIC offers up to 4 more stops of latitude than its 35mm and DSLR counterparts, helping cinematographers and photographers alike make the impossible possible. With HDRx, dynamic range is finally dynamic.
EPIC is the only 5K solution for lightweight 3D image acquisition, ideal for theatrical and IMAX applications. Small form factor and broad compatibility is important for efficient 3D production, which is why 3ality Technica was inspired to create their compact ATOM 3D rig exclusively for the EPIC. Once you've shot your footage, bring your project into REDCINE-X PRO for easy 3D grading, viewing, and exporting. EPIC adds another dimension to what you once thought was possible.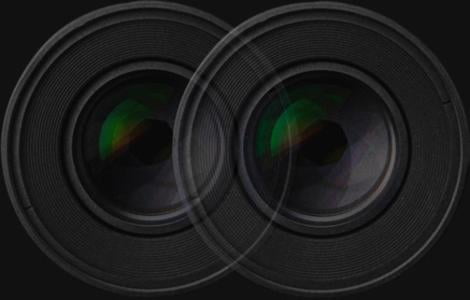 With the ability to capture a 5K stream of up to 120 frames per second, you'll never miss that perfect shot. Ever. EPIC aligns hi-resolution with hi-speed, capable of reaching maximum speeds of up to 300 fps at 2K. For robust efficiency, you can capture video and photos simultaneously, using an HDRx track to draw sharper stills. With EPIC, your subject will never be faster than your camera.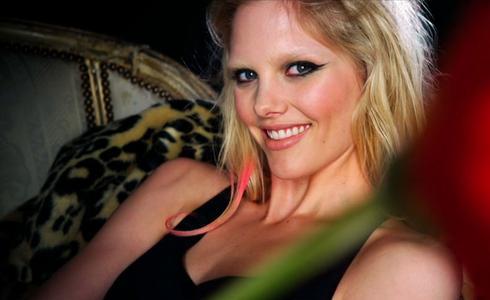 REDMAG SSD media provides a solid, dependable media solution with storage capacities from 64GB, 128GB, and 256GB. Capable of reaching speeds up to 180 mb/s, REDMAG media is 2x faster than traditional CF cards—making it easier to offload the 160,000+ RAW frames you can capture with one SSD.

REDCODE RAW ACQUISITION FORMATS
MONITOR OUTPUT 3G-SDI (HD-SDI) and HDMI with Frame Guides and Look Around or Clean Feed
MONITORING OPTIONS RED Touch 5.0" LCD
DIGITAL MEDIA (SSD) REDMAG®
REMOTE CONTROL RED COMMAND PROTOCOL (R.C.P.)